Singapore International School Vietnam Alumni Association
We are pleased to announce the establishment of the Singapore International School Vietnam Alumni Association (SISVAA).
The Association promotes and fosters mutually beneficial interaction between the alumni and current students, the alumni themselves, and KinderWorld Vietnam.
The Association is an excellent channel for past students to reconnect to fellow graduates and to create a network for sharing information, professional partnering, and the development of employment opportunities.
Current students will also benefit from Association activities and the chance to connect with alumni may assist them in accessing study opportunities across the world.
Contact SIS Vietnam Alumni Association.
Student Destinations
We believe that the high-quality education we offer is reflected in the achievements of our students. Many of our students have been admitted to well-known overseas universities, including Boston University in the USA, London School of Economics and University of Southampton in the UK, Swinburne University of Technology and University of New South Wales in Australia.
Past student destinations: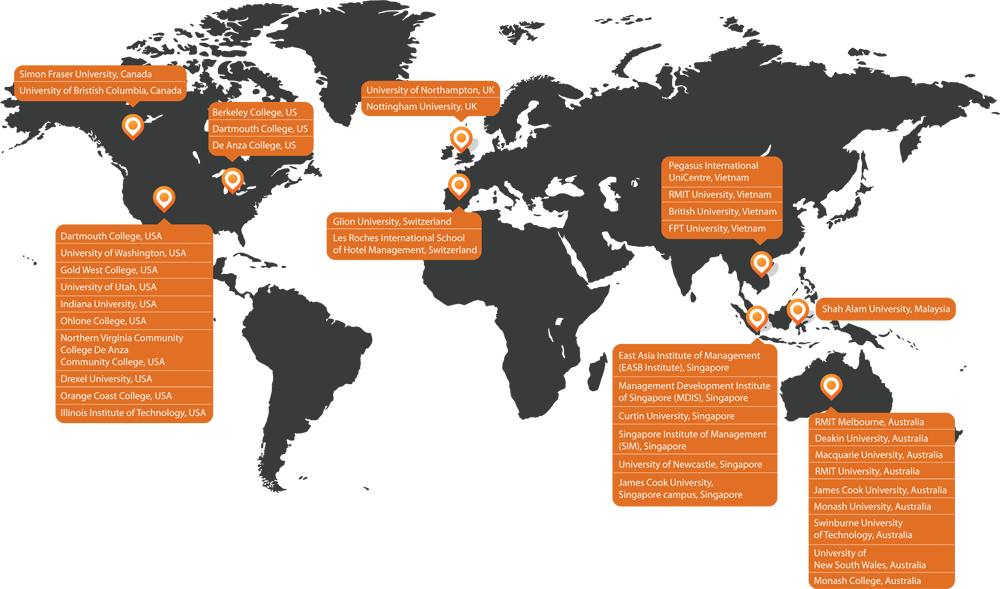 Visit to Alumni Newsletters