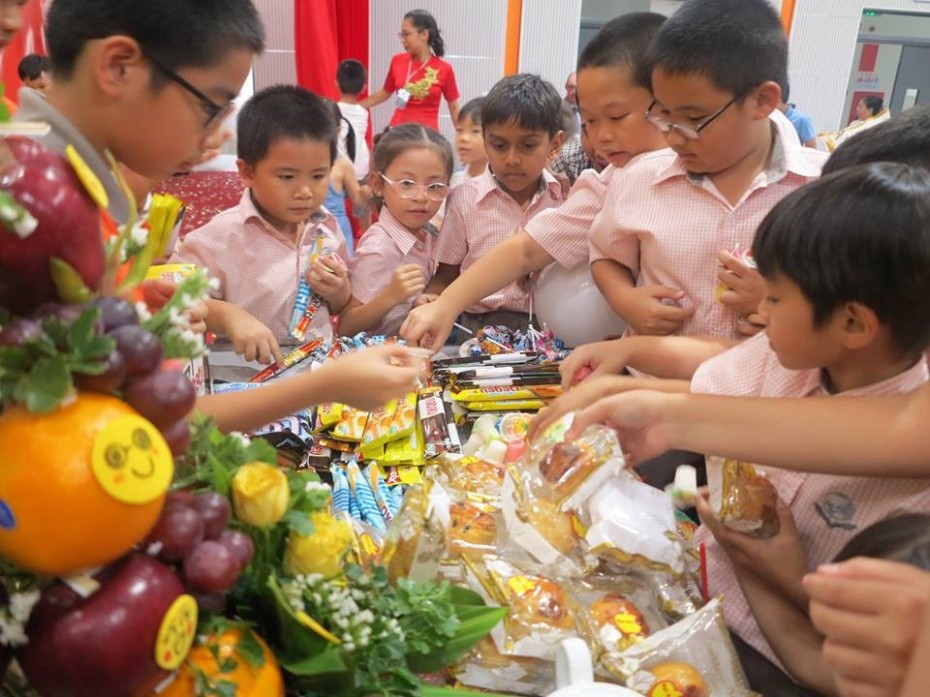 The very first Mid-Autumn event took place at SIS Can Tho in a joyful atmosphere and packed with jubilant smiles. Our school warmly welcomed many parents and families to join with all students, enjoying an exciting show full of activities: class performances celebrating Mid-Autumn, Lion Dance, quizzes with Ms. Hang and little Cuoi, and last but not least, delicious Mid-Autumn Feast.
Let's go through some beautiful photos with us, and don't forget to share these lovely memories with your beloved family.
Tết Trung Thu đầu tiên tại ngôi trường SIS Cần Thơ diễn ra trong không khí vui tươi và tràn ngập tiếng cười. Nhà trường hân hoan đón Quý phụ huynh đến cùng tham gia với con em trong các hoạt động văn nghệ của học sinh các lớp, biểu diễn múa lân, đố vui cùng Chị Hằng, Chú Cuội, và không thể thiếu tiết mục phá cỗ Trung Thu thật hấp dẫn.
Xin mời Quý phụ huynh cùng SIS xem lại những bức ảnh đẹp của các em tại Lễ hội Trung Thu năm nay, và hãy cùng chia sẻ với người thân yêu những khoảnh khắc đáng yêu này nhé.