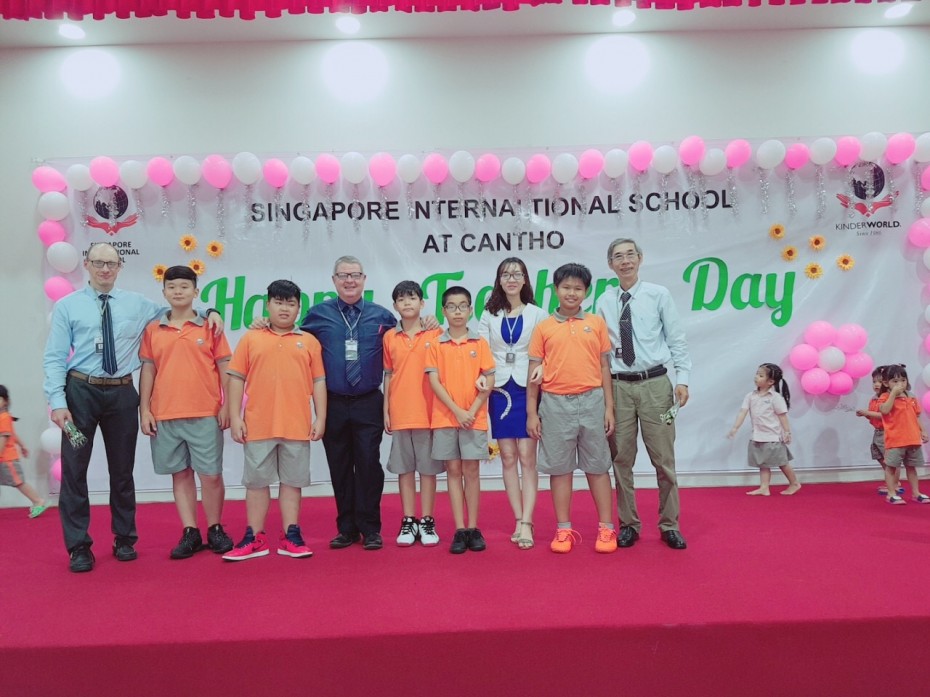 Thank you teachers for your teaching efforts that helped us become better people.
On 20 November 2018, SIS Can Tho celebrated with a Teachers' Day Ceremony in order to honor Vietnamese culture "Always respect teachers" and the role of the teacher in society.
The ceremony began at 8:30 AM and ended at 9:20 AM. Beginning the celebration was the performance of K1 and K2 students. Thereafter, Y2 and Y4 students sang two heart-touching songs as a gift to all staff members and teachers.
Mr Larry, our Principal, gave speech regarding his former teachers who inspired his life and helped him to be the person he is today. Mr Larry also gave best wishes to teacher and staff in the ceremony.
Y1 students went on stage to present beautiful flowers to their school staff and teachers.
A wonderful part of the ceremony was a speech from a Y6 student, Bill. He gave his opinion about teachers, school, and so on.
The ceremony ended with a school photo-shoot.