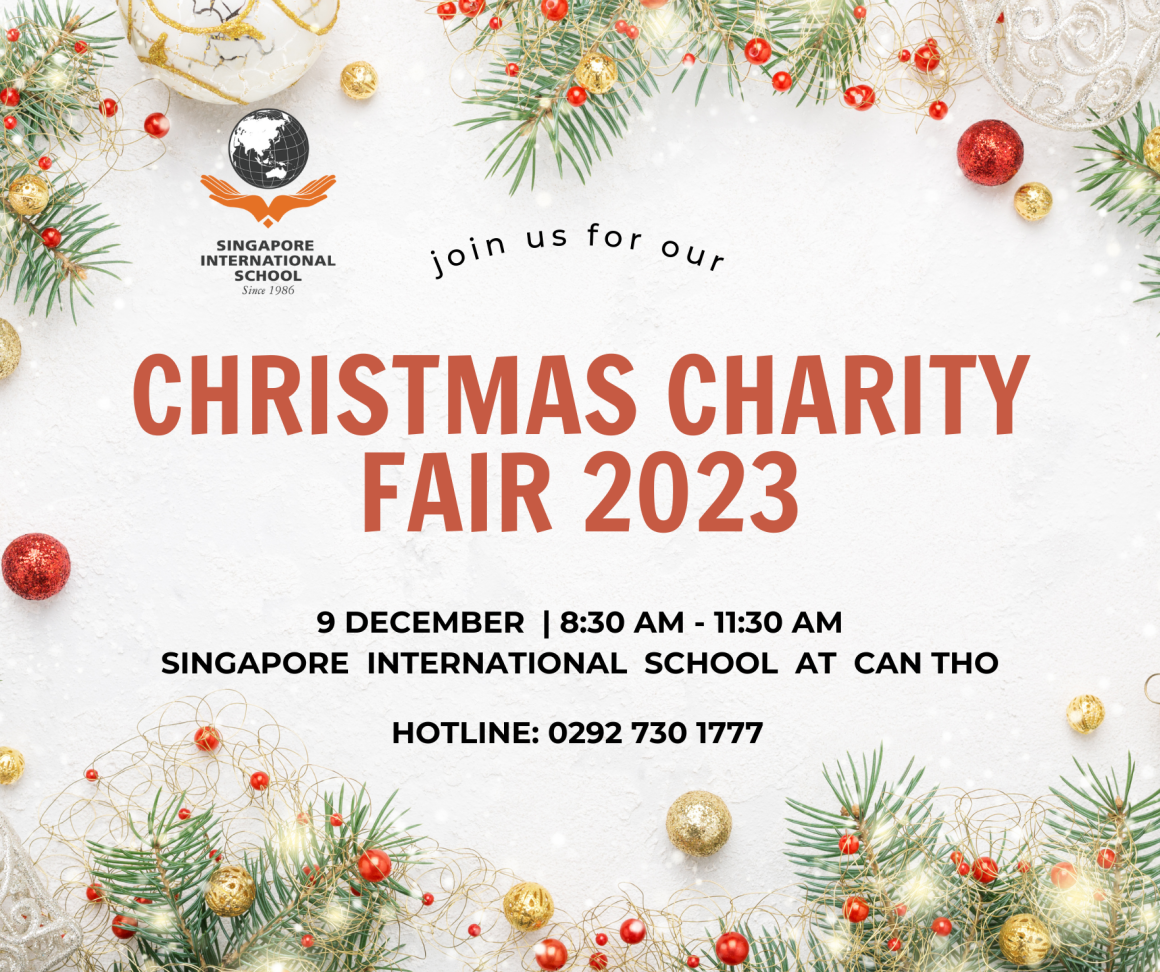 As the season of joy and giving draws near, Singapore International School at Can Tho is thrilled to announce our upcoming Christmas Charity Fair, set to take place on December 9, 2023, from 8:30 AM to 11:30 AM, at Can Tho Campus. This festive event promises an array of activities where laughter and goodwill resonate throughout our halls. From handcrafted ornaments to scrumptious holiday treats, our fair will showcase the creative talents of our students and the generous spirit of our community.
Transitioning from merriment to the heart of our gathering, this fair isn't just about celebration; it's a beacon of hope for those in need. All proceeds from the fair will go towards Caritas Vietnam, supporting vital community projects. So, whether you're seeking the perfect gift or a delightful performance to watch, your participation makes a world of difference.
Bring your smile, bring your friends – each moment you share at our fair is a step towards a merrier world. Let's make this season unforgettable, not just for us, but for those who Caritas Vietnam supports. See you there, where joy meets generosity!
Mark your calendars for:
Date: December 9, 2023
Time: from 8:30AM to 11:30AM
Location: Singapore International School @ Can Tho; Nguyen Van Cu Street, An Binh Ward, Ninh Kieu District, Can Tho City.
You won't want to miss the festivities, with music, delicious treats, and holiday games galore! Don't hesitate to call 0292 7301 777 if you have any questions. And be sure to check out highlights from last year's event below – just a glimpse of the merriment in store!